José Luis Reséndez in "La Madrasta"
The second telenovela to debut today is
La Madrasta
. (The other is "Rebelde", which I posted about
here
.) The cast of "La Madrasta" includes César Evora,
Eduardo Capetillo
,
Mauricio Aspe
,
Miguel Ángel (Mike) Biaggio
, José Luis Reséndez (pictured below), and
Sergio Mayer
. Sounds like a novela worthy of some capping!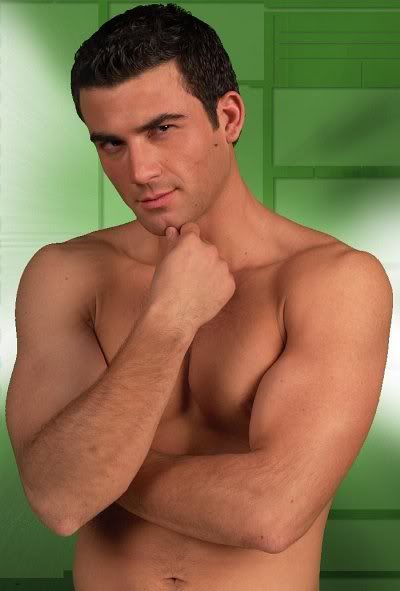 I've set up a
photo gallery of José Luis Reséndez
. I'll keep it online for a few weeks and, if all goes well, maybe we'll bring back the "Man of the Month" feature.
Also, some naughty pics of José are
here in Corepylon G
(registration required).
Here's a summary of the novela's plot, courtesy of www.serials.ru:
A group of friends embark on a pleasure trip that ends in tragedy. Maria hears a shot, finds her friend Patricia dead and, in her confusion, picks up the murder weapon. She is accused of the crime and condemned to life in prison. Her husband Esteban, who doubts her innocence, divorces her, bribes his friends to keep silent, and tells his children that their mother has died in an accident. Twenty years later, Maria is released from prison for good behavior and she returns home seeking revenge. She is determined to uncover the real culprit and to confront Esteban, whom she now despises for having abandoned her to her fate, but her greatest desire is to get back her two children, Hector and Estrella. Maria remarries Esteban for the sole purpose of winning back the love of her children - not an easy undertaking, since her children regard her as an intruder, come to take the place of their beloved mother, whose only memory they have of her is the photograph... of another woman.
Bring it on!
Labels: José Luis Reséndez
10 Previous Posts