Juan David Posada wears Stevensa
Go visit
stevensa.com
to behold "el Beckham Colombanio",
Juan David Posada
, modeling underwear. Thanks to
anonymous
for the link (don't forget to sign your comments, everyone!).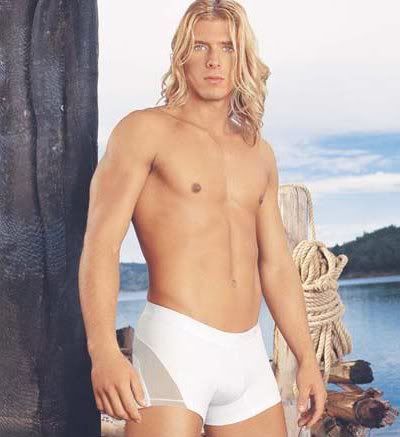 To save the pictures on stevensa.com: 1) Fetch them from your browser's cache folder; 2) Use the prt-scr button (Print Screen) and paste/crop the pics in a graphics program such as Microsoft Paint, Photoimpact, etc.; or 3) Use the free
Opera
browser, with which you can right-click and save as usual.
Related post:
Juan David Posada
Labels: underwear
10 Previous Posts